In the two previous blog posts, I described the Gold Coast Minister and Deacon's Conference held at Mt. Zion Missionary Baptist Church and the opportunities we had to preach at a prison, school, and revival services near Kumasi. I also tried to describe the infrastructure, geography, and culture in Ghana, so one could better understand why we had the opportunities to preach the places we did. In this post, I want to summarize the remainder of our trip and tell you the things which had the biggest impact on me while I was there. I intend to write one more blog which tells you the direction of the fund moving forward. At the end of this post I have included a series of pictures from our trip which includes the group of men which attended the conference.
On Tuesday July 5th, Brother Jonathon Elliott woke up early and was granted the opportunity to preach at another school in Kumasi, God's Time Prep School (also not affiliated with any Missionary Baptist Church). On this occasion the younger students were added with the older students to make for a rather full room of children. Below are some pictures of the school and the children Brother Jonathon had the privilege of preaching to.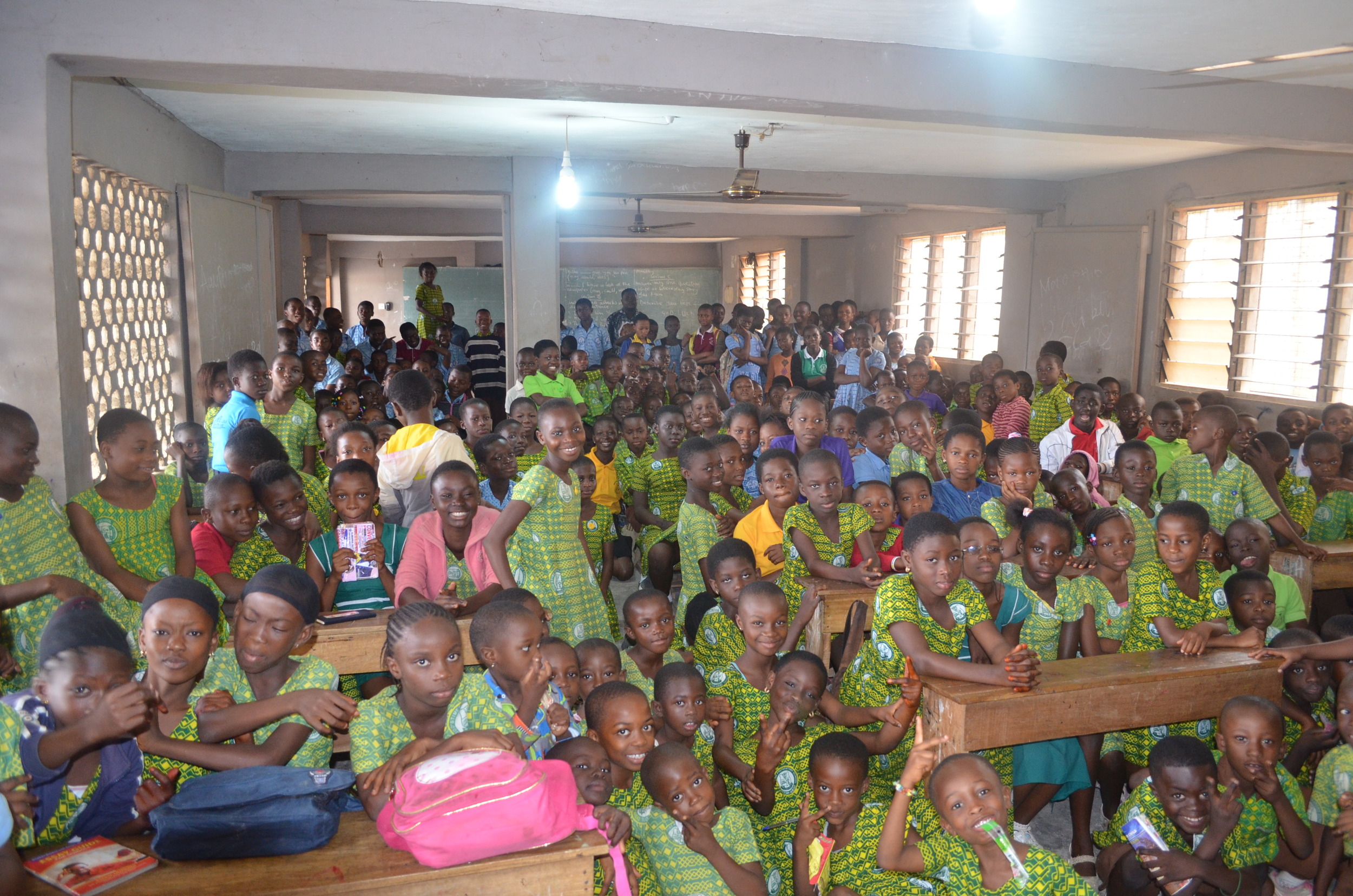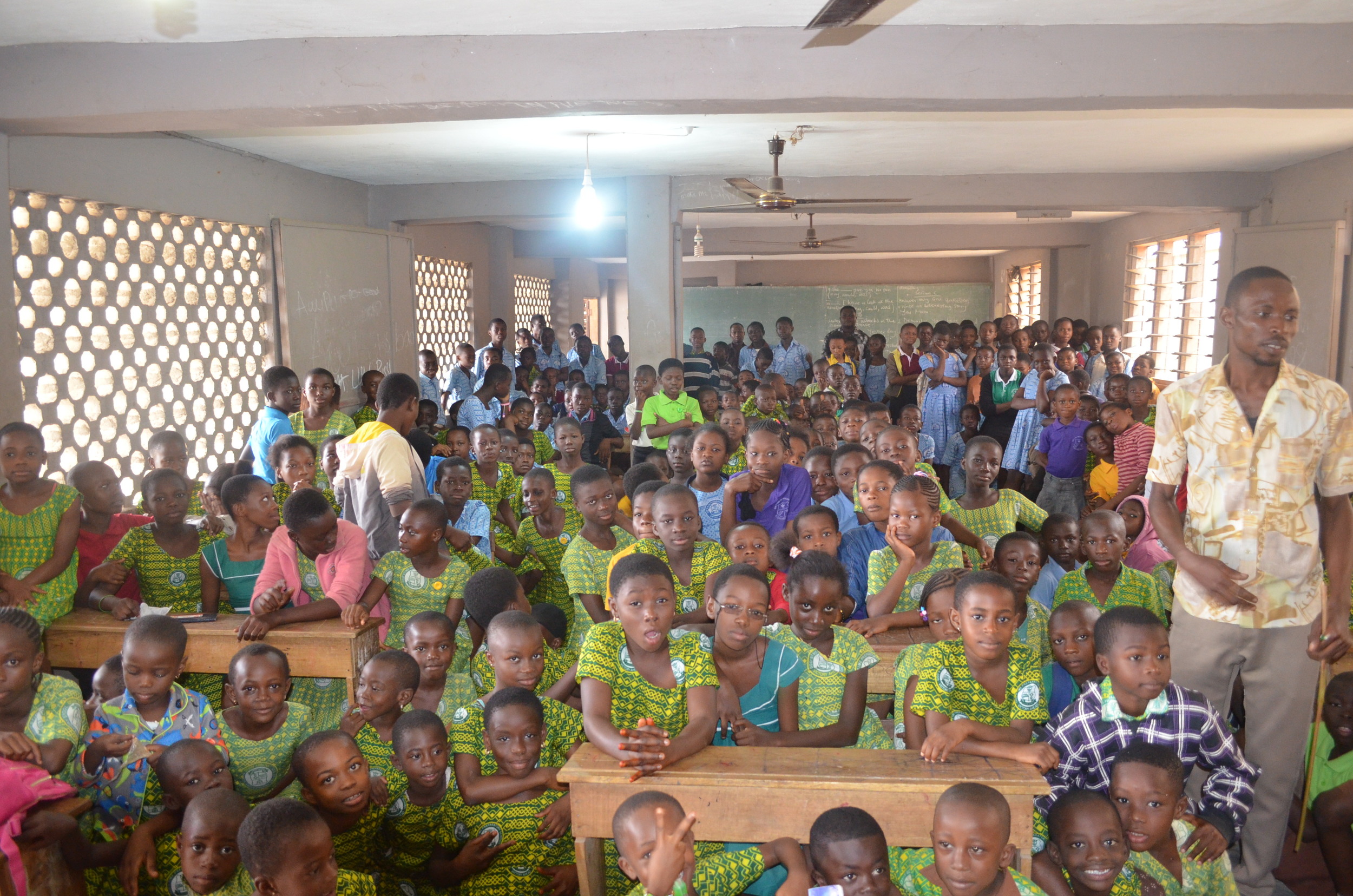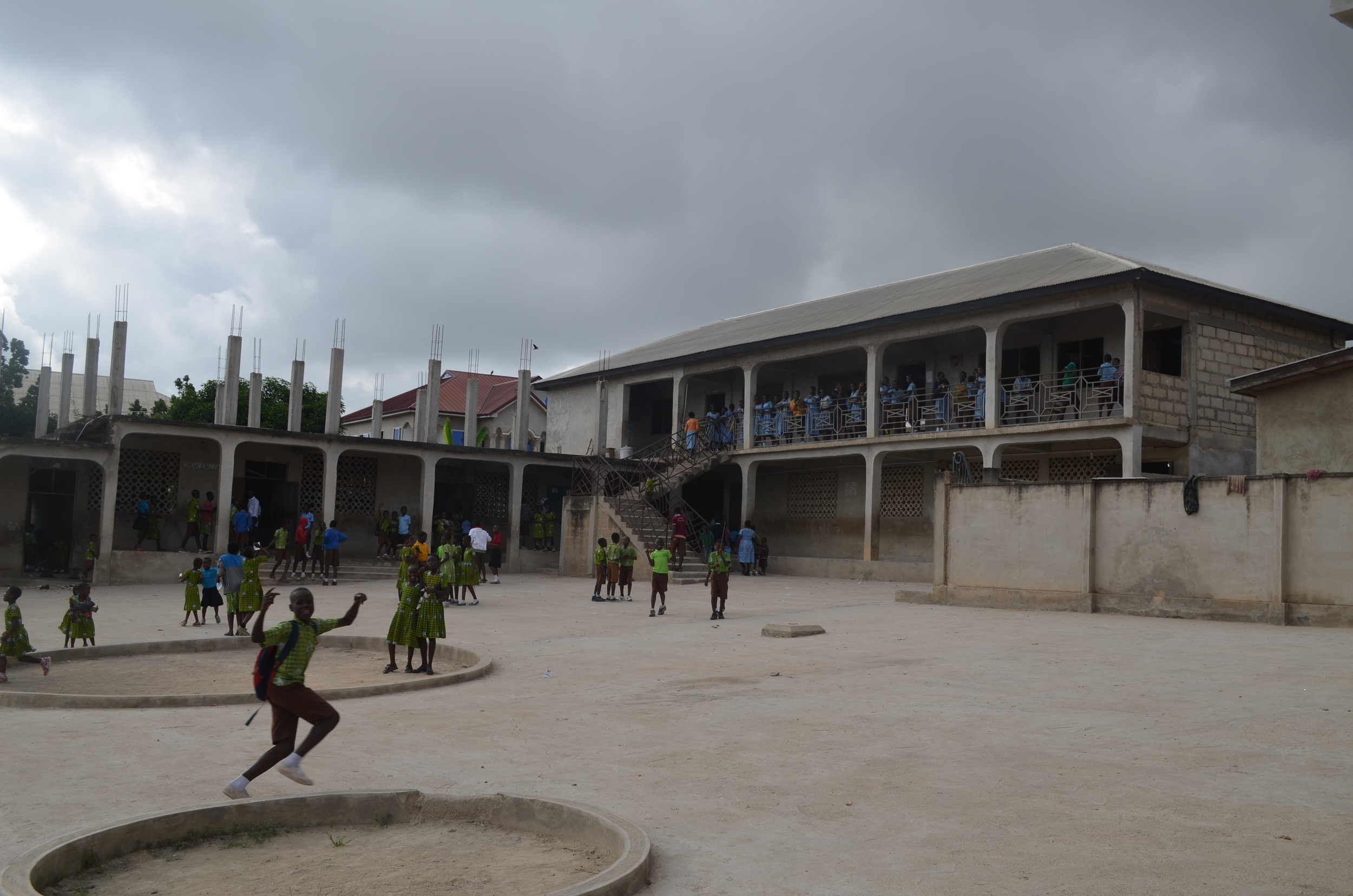 That evening service was canceled at all three locations because of the rain so we were able to stay at the house and get some much needed rest. In Ghana their climate breaks down into two separate seasons: rainy and dry season. The rainy season lasts from April to November when the temperatures are mild (between 70 and 85°F) and when it rains on a majority of days. We were fortunate that it only rained one day and thus did not prevent us from doing a majority of the work we desired to do. The rain is such a preventative because most people walk a substantial part of the way to church and the roads are dirt making them difficult or even impossible to drive on.
The following day we were able to travel north to Atebubu where multiple churches and missions are located. Brother Paul Owusu is the pastor at New Covenant Missionary Baptist Church and is known by many in the U.S. because of his frequent travels. New Covenant also has a school in which a large number of students K-12 attend, though in recent years their numbers are declining due to a difficultly for students to pay tuition. I was given the opportunity to preach at the school (despite a number of students having already gone home) and preached to the students about seeking the Lord while they were young. Below are some pictures of his school and the service we had at the end of their school day.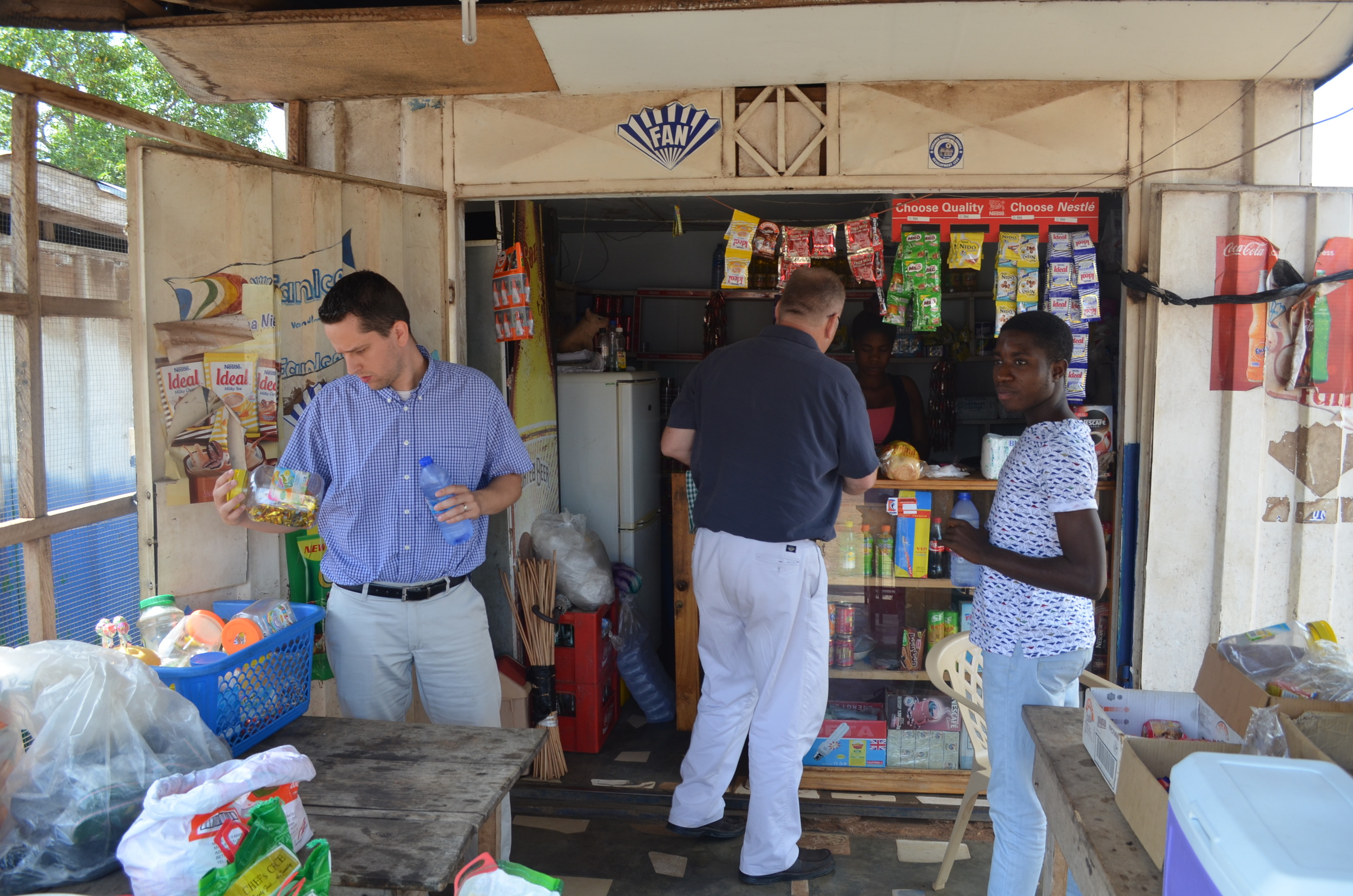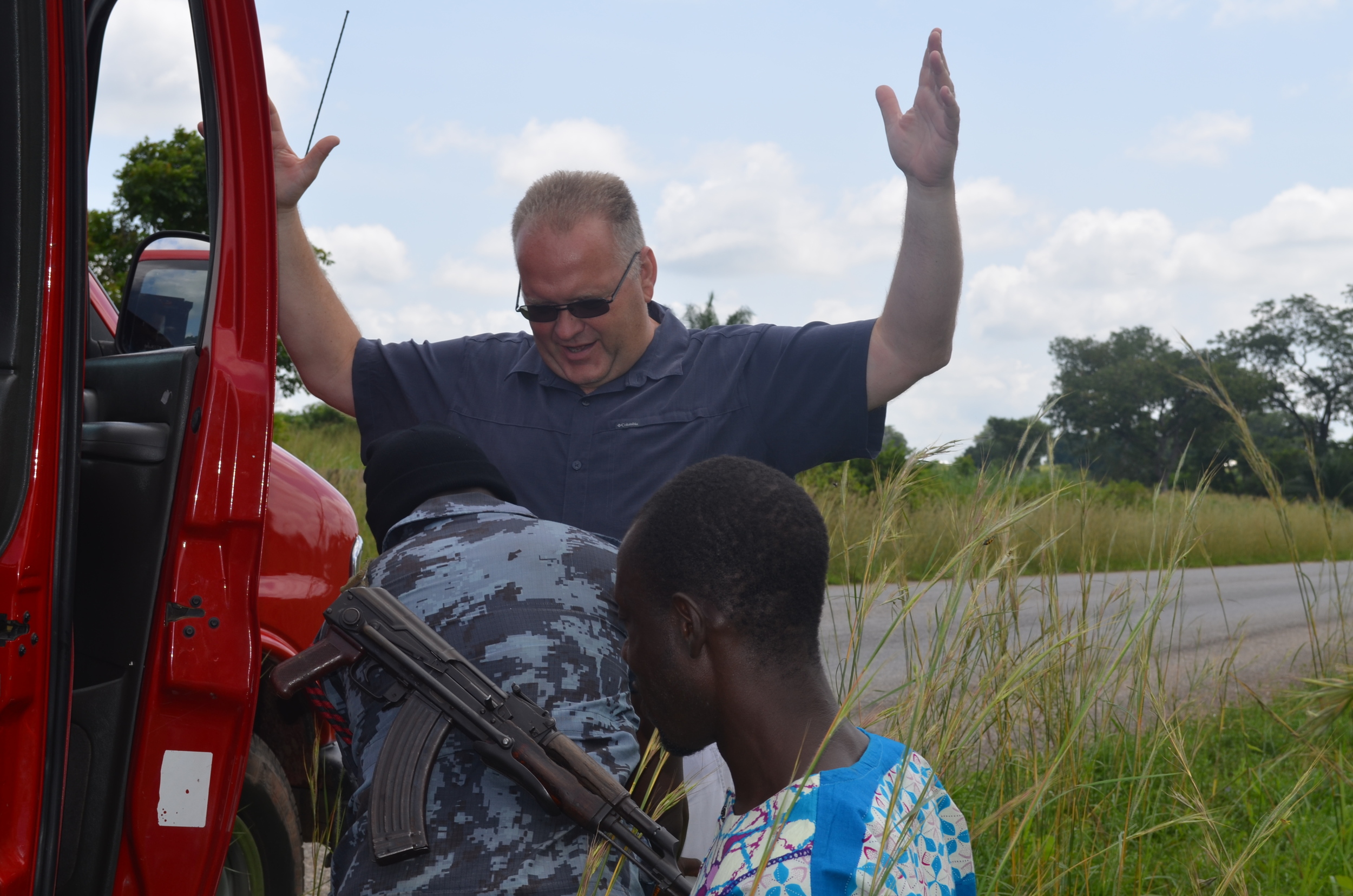 Following the message, a large number of students came to the altar which isn't an uncommon practice in Ghana. All three times I travelled to Africa and attended a service where an evangelistic message was preached, a large number of people came to the altar to pray. Unlike the United States, few people seem to have pride about admitting they are lost and there doesn't seem to be any social stigma about admitting your need for God. This is obviously a very good thing, but can somewhat distort the American perception of mission work in Ghana because their "full altars" are largely a cultural norm rather than a display that a person is being drawn to seek God for salvation. On most occasions, however, you can find at least one person if not more, who are genuinely convicted by the Holy Spirit about their sins and desperately calling out to God in prayer. Which leads me to the practice of the Ghanaians regarding prayer.
Each time I have traveled to Africa I have been spiritually impacted by different aspects of my trip. The first time I traveled to Africa I was 19 and I was left with a deep sense of gratitude for the physical blessings God has given to me. My second trip I was impacted by the commitment and hunger the people had to know the Word of God, and just how advanced they were in biblical knowledge. On this trip, I was deeply moved by their commitment to prayer. There were two occasions in particular which stand out in my mind, and which I feel the need to write about. The first was at the school in Atebubu.
After preaching to a room full of children and teachers, a large number of students went to the altar, but Brother Jonathon and I were both struck by the brokenness of one particular teacher. Brother Paul Owusu later informed us that she had never attended chapel service (despite it being mandatory) and that a teacher had never gone to the altar during chapel. As she approached the altar with a face full of tears, she was bowed praying continuously for at least 30-45 minutes. During that time, a few of the men who traveled with us softly sang evangelistic hymns (in Twi and English) and periodically students were making noises entering and exiting the building. Unfazed by her surroundings, she prayed continuously with a focus that I have rarely seen matched.
During her prayer, one of the male students told us that he had been saved in the middle of the altar service. Brother Paul asked him a few questions and translated them for me, and the boy seemed to demonstrate a sense of relief. Shortly after he left the room, the teacher stood from the altar with a beaming smile that I could interpret from a mile away. She is a native of Togo and was the school's French teacher. She can understand and speak English (she can't speak it very well), so we had to find someone to interpret her testimony from French to English. She told us that she was Catholic and that she felt very bad during the preaching. She said she prayed for a long time and at some point in her prayer there was a great change in her heart and she felt relief. It was a very refreshing experience to witness, particularly the intensity in which she sought the Lord.
The other occasion, and most impactful on me, was that evening when I traveled to the Hemang Mission, just outside of Kumasi, to hold service. Brother Mike Akani leads this mission effort and it was started 10 months ago. That night approximately 20 were present in service and we could hear a Pentecostal church also meeting a few rooms away. I preached that evening about the sufficiency of Christ's sacrifice. During the invitation two men carried benches to the front of the room to serve as our altar. At that time, 4 or 5 began seeking the Lord, and what happened next was what impacted me so greatly.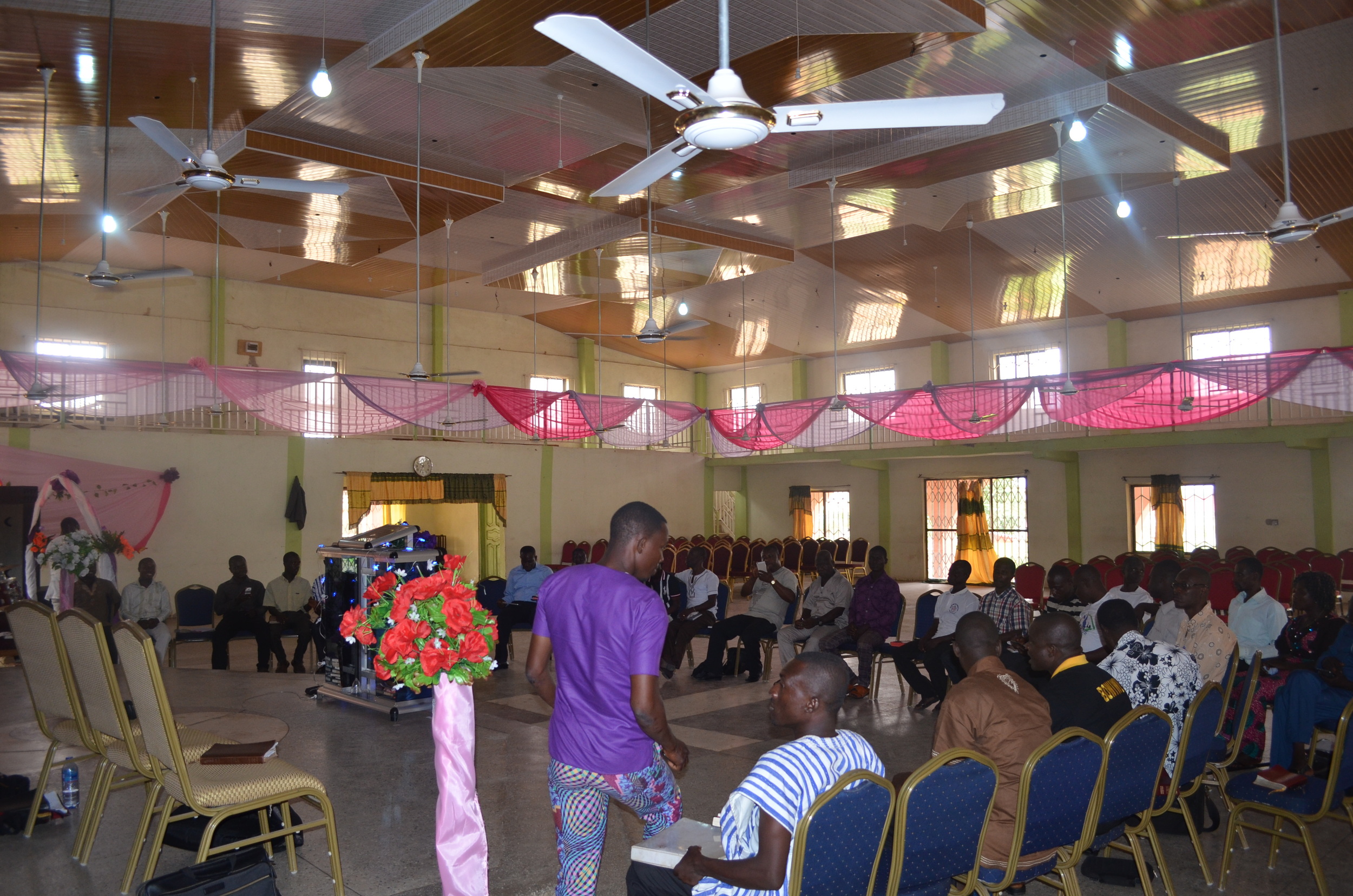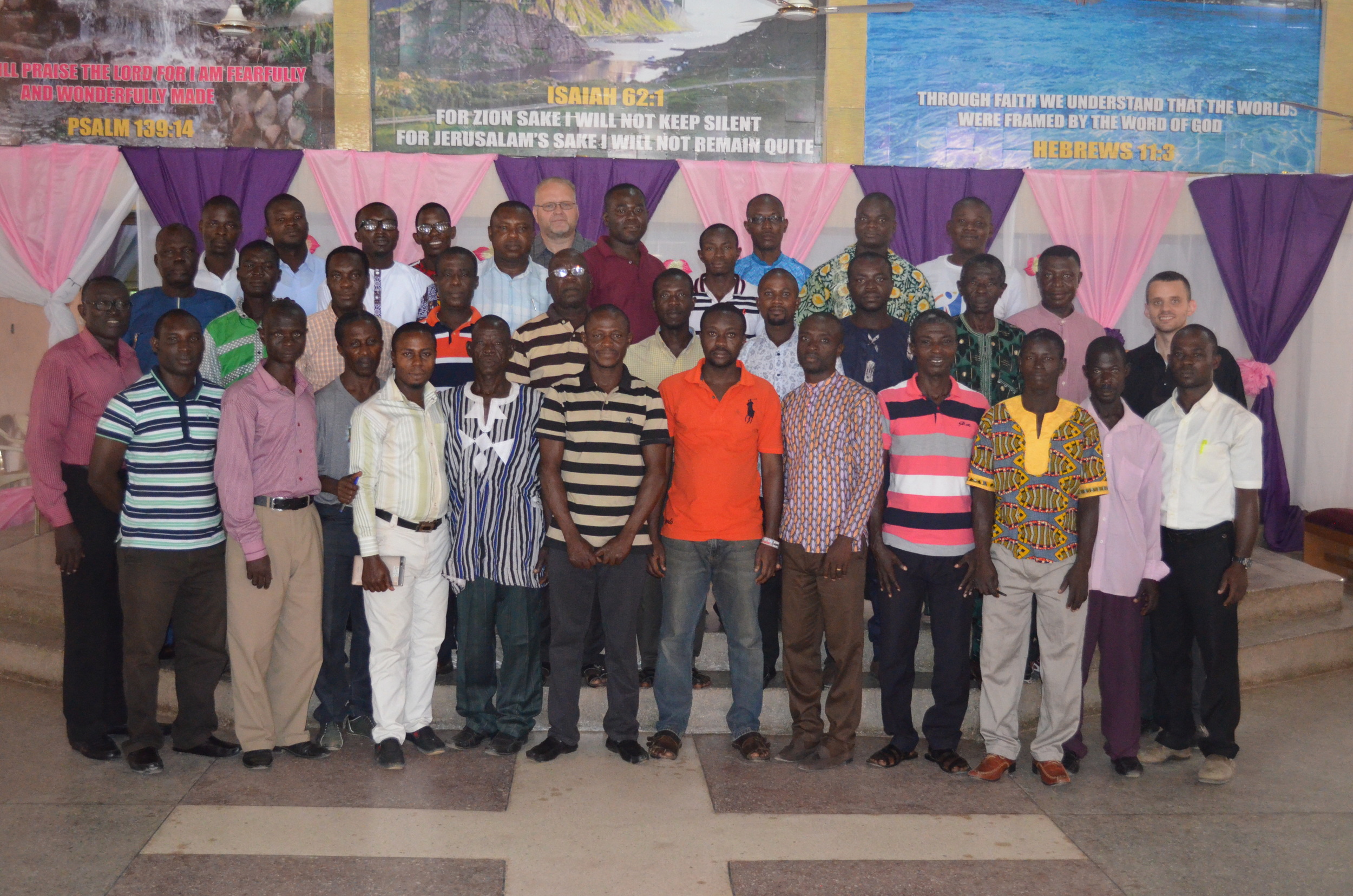 Not so long ago, it was a common practice in the U.S. to have Wednesday Night prayer meeting. I can still remember my dad reminiscing about Faith Church in Detroit, and all of the powerful prayer meetings they had on Wednesday Night. He regularly testified that it was the most consistently powerful services in his childhood. Today, many churches in the U.S. don't have enough interest to hold Wednesday Night service and those who do, generally have to format it in a way to keep people "interested" in coming. I am sure there are a lot of explanations for our abandoning the prayer meeting, but I think they all somehow revolve around a general devaluing of the power of prayer. In Ghana this is not the case.
As we bowed to pray with those who were seeking God, the majority of the saved individuals did not rise from prayer for approximately 1 ½- 2 hours. From time to time I would rise up from my knees and just watch in amazement as these men and women –many who had worked in the hot sun all day, deprived of any luxuries in life- prayed in the beautiful Twi language as sweat and tears poured down their faces. As the prayer continued for what seemed like days, I would periodically bow on my knees and repent to God for a life of such prayerlessness. I remember in particular one man who reminded me of the night which caused God to change Jacob's name to Israel (one who strives with God). He was bowed on his knees and his whole body was involved in his prayer. He prayed for almost 2 hours and never once (that I noticed) stopped from his passionate prayer.
Add this to the fact that one Friday Night a month, Mt. Zion church meets at 8 p.m. and prays ALL NIGHT LONG! By the end of the week, three from the Hemang Mission recounted testimonies of having been saved, two testified of being saved that night. Our trip ended a few days little with revival services closing at Mt. Zion (and all the other locations) on Friday.
The goal of these blogs has been to give you a better understanding of the culture in Ghana and how the work is being done. In the final blog, I will tell you what you can do if you are interested in helping and the future plans for the fund. I also hope to post a blog written by Jonathon Elliott in the near future which also records his impression of the trip.
God Bless,
Bradley S. Hicks